Notion is an emerging collaborative Workspace for your notes, wikis, and tasks. It works in the browser, on Mac, and Windows.
Notion offers both free and paid plans for its users. The largest difference is how much content you can create – which is quantified in "blocks". In the Free plan, you can create up to 600 blocks. The Pro plan does not have any limit at all. It also comes with advanced permissions and admin tools necessary for larger teams.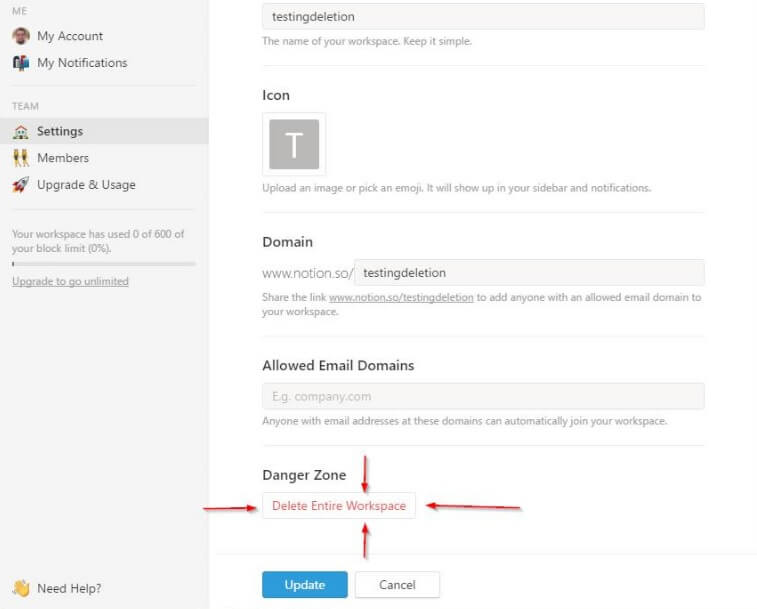 Delete Notion Workspace
Notion calls Workspace as where team collaborates. One of the questions I can see on a lot of forums is that to Delete Notion Workspace.
SEE ALSO: How to find Deleted Instagram Pictures
Users say it's not easy to delete Notion Workspace. It's really easier than you imagine. If you are to learn to Delete Notion Workspace, you are at the right place. Here we go.
Open up your workspace.
Click the "settings and members" link in the top left.
Navigate to the Settings tab on the page that opens up.
Scroll down to the bottom of your settings into the "Danger Zone.
Click the button that says "Delete entire workspace."
That's it. You have successfully deleted that Notion Workspace.